---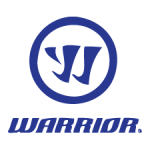 Real Box Lacrosse
As the leader in lacrosse programming, All American is pleased to add this important aspect of the game to really help players to develop their skills. Once again, we are migrating away from a "hybrid box/field" approach to a real box lacrosse format. Players will first be taught by Canadian instructors experienced in box lacrosse. You'll learn the rules of box lacrosse, the staples of offense and defense, and the aspects of "the two man game" and other strategies for success. All American will have Warrior Fatboy or Gremlin protective gear to loan you during play. We'll play by box lacrosse rules.
Box Lacrosse provides a number of important benefits that help field players perform better.
The ball never goes out of bounds.  You'll get an active, intense game every time you play. Sharpens skills and stamina.
Close Confines.  You'll have to move off-ball because box lacrosse requires play-making.  Dodging through a crowd doesn't work.
Improve Speed.  Defense will be on you in no time.  You will have to move fast.
Stick skills.  You need superior stick protection and quick decision making to play box lacrosse.
Small Goals.  You have to have good shot selection and accuracy to score.
Two-Man Game.  Pick & rolls and give-and-go are the staple of play-making in this game.  Learn how to do it well.
---
Box Lacrosse Scheduling
HS League meets on Saturday afternoon; game times will vary between noon and 4:00 p.m.
U13 and U15 Leagues meet on Sundays; game times vary between 2:30 and 5:30 p.m.
Games played on a new turfed box floor at The New Rink (see map)
Warrior box lacrosse pads on loan to players each week
Please understand the differences of box lacrosse before you sign up
Winter Session 1 (6 weeks): Saturdays: 11/5, 11/12, 11/19, 12/3, 12/10, 12/17; Sundays: 11/6, 11/13, 11/20, 12/4, 12/11, 12/18
Session 2 days and times TBA
Winter 1 is $180.
Winter 1 registration deadline is Oct 30.
---
---